POWER FENG SHUI WEDDING ENERGY + THE COLOR PURPLE FOR WEALTH & EMPOWERMENT
Wherefore they are no more twain, but one flesh. What therefore God hath joined together, let not man put asunder.
Matthew 19:6 (King James Version)
One of the most powerful things you can do to change your energy for Good Luck is to use the color Purple which will ignite the energies of Wealth & Empowerment all around you. People begin to respect you differently (if you deserve it of course), situations edge to your benefit and all in all your Good Luck Improves…Remarkably.
Especially if you Highlight the Far Left Hand Corner from the Entry Wall, (considered the Threshold of each room, & the space 1/3 of the way down the walls adjoining the corner, towards the Near Left,(towards Spirituality, Wisdom & Knowledge) again from the doorway position, and towards the Far Right Hand Corner, (Love & All Relationships), as viewed from the doorway also. Visualize in your 3rd Eye, Your Mind's Eye called Your Personal Vision Center, (centered in your forehead) the space as 1/9 of a Tic Tac Toe Game Board. Literally all of this space will act with the Ch'i, The Cosmic Breath of God to create an Electromagnetic Field of Wealth & Empowerment in all areas of the Power Feng Shui Power Key alignment, to enhance your personal Wealth & Empowerment. (for more details please see)  http://www.powerfengshui.info/articles/heaven_increases/powerkey1.main.shtml
One of the Joys for me in Power Feng Shui is to find fabulous new ways to celebrate the Ch'i with all of the different energies that each color brings to your Sacred Space and Ignite them in a fresh way. Celebrate your personal icons, art, furniture, accessories, all things functional and use their own energies to Ignite High Energy for Activation of Fresh Blessings of Good Luck.
What a more perfect way to Ignite Fresh Energies for Life's Ch'i Blessings all around us than to celebrate Special Occasions of our lives.  My dear friends Dennis & Lisa Longbotam did exactly that when they planned their Wedding Celebration and Highlighted the color Purple. By choosing this they have Empowered their Wedding, The Union of their Love, plus empowered All of their family and friends that are present celebrating this Unspeakable Joy with them to remember this Special Ocassion in Love for a lifetime to come. What they have done is to carefully plan with the Purple Energies, that by Empowering an Electromagetic Energy Field of Holiness and Love, it will go with them and bless their lives individually, everywhere they go. Home and work will change for ALL, simply because of attending a Celebration of Love Energy. Certainly they have to make the best of the options the Ch'i brings them, but the Blast of Love Ch'i will act as a Jump Start in their lives as well. Dennis & Lisa pledged the love between them Inside a Perfectly Power Feng Shui Energy field of Loving Wealth & Empowerment that affected all that attended.The Positive Energy Field of Love with the Blessings of God also Ignited the Energy of Wealth and Empowerment. What a double blessing for all.
May I introduce …  Mr. and Mrs. Dennis Longbotham

Dennis & Lisa are standing under a double archway representing the blending of their lives, families and friends.
The couple "staged" the arch to be centered in front of the Holy Cross and Altar display. As they planned, when photographed for their wedding picture, the Holy Cross of God shines between them. Wow!
Both of them truly believe that God "found" each one for the other. We all believe as well that He did this for them. He is a huge fan of true love. He has left such a glow on their faces of Divine Love. What a wonderful sight to see.
Before I wrote this article I talked to them about all of their planning and they said one of the most difficult things was to set the stage in their official Wedding Photo as man and wife to Highlight the Holy Cross of Jesus, symbolizing all His life meant to each of them, and all of those they love. To them featuring the Holy Cross IS the most important symbol to be shared between them in the future of their lives together as husband and wife, as a symbolic Blessing of God and Jesus' Victory over Death, Hell and the Grave with Glorious Resurrection, and the promise of Loving Salvation. This was their desire so all that saw it would know they felt God had brought them together, at this time in their lives, to begin a new life of Love until death do us part, a lifelong commitment for each other, one unto the other.
They said it took several tries to get the perfect photo with the perfect positioning of the Holy Cross between them to be featured as the uniting Symbol of God's Blessing to bring them to each other and the love of God they share between them. Truly it sends a special message of being United in Christ through Holy Marriage, under the Power of The Holy Cross of Jesus.  Awesome!
I want to thank Dennis & Lisa for sharing their lovely wedding photographs with us. We all really appreciate it. All of your efforts precious Lisa & Dennis here at the beginning of your new lives together show incredible "Creative Fire" as you planned with such loving thoughtfulness in every single concept.
Good Luck and may God bless you both, Dennis & Lisa and give you both the desires of your hearts.  
The Power Feng Shui they have chosen to use for their Wedding Blessing is just over the top. I love it. They have creatively used fabric drapings, silk flowers, pedestals, a screen, floor lamps, a little furniture and a few other things to bring an incredible design concept to this, their most glorious day of a new beginning together.
It is fantastic Power Feng Shui Wedding Energy with intense attention to each and every detail. There was lots of planning that went into all of these presentations that the couple not only enjoyed, but they shared with their loved ones. Even including Little golden boxes with chocolates were provided for each guest to take home with them. Talk about loving your family!
NOTE:  TO READ THIS ENTIRE ARTICLE AND SEE MANY OTHER PICTURES & WEDDING CONCEPTS FOR PURPLE WEDDING POWER FENG SHUI SIMPLY CLICK THE POWER FENG SHUI LINK BELOW:
http://www.powerfengshui.info/EZine/0808.shtml#PowerFengShuiWeddingEnergy
NOTE:   Anyone can use the Icons of their particular religious choice to bring in the specific Electromagnetic Field of Blessings for their Holy Marriage Ceremonies as well.  Choosing the color Purple will activate the Energy Field in Blessings of Wealth and Empowerment for you all. Love & Money! Wow, you could not miss with this!
If you are planning a Wedding & want to bring GOOD LUCK to you, your love, & all of your guests, consider Power Feng Shui Wedding Energy to bring energy changing powers to your life changing event. Alex Shaw is available to work with the design concepts you are considering to blend them with the highest blessing energies of Feng Shui for the celebration of your new life. Call 972.504.6824. Alexandra Shaw is a Certified Power Feng Shui Professional Consultant and has broad experience in all types of Event Planning with the Highest Blessings of God's Cosmic Breath of Ch'i for all occasions. Consider her first for the Best Energy Blessings that bring the most valuable Electromagnetic Energy to your chosen event's purpose. Her 20+ years consulting experiences on Power Feng Shui bring a very different edge to your Sacred Space or Event. Claim that for yourself! Good Luck to you in all things.
Alex also is an Ordained Non Denominational Minister that performs Wedding Ceremonies and Holy Unions. Her abilities to write and create Wedding Vows with your words and concepts will make your Wedding specifically unique to you and your love.
May the Most Auspicious Good Luck come your way in all things and May Creator God Himself Bless not only your life but the lives of all you love and work with.
oxox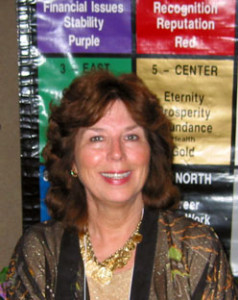 Alexandra Shaw
Premier Power Feng Shui Expert since 1995
http://www.AlexShawPowerFengShui.com
http://www.PowerFengShui.info
https://plus.google.com/u/0/116121364097838237007/posts/p/pub